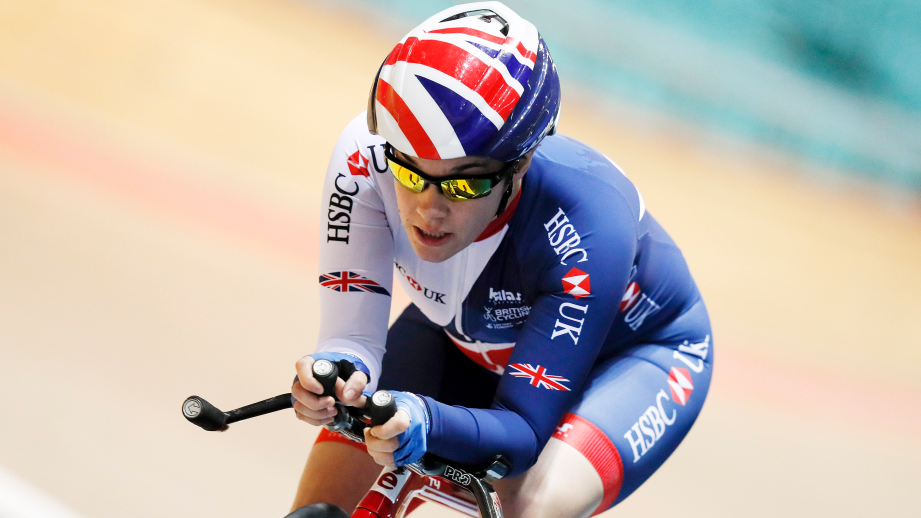 She said she could "talk for England" and we're grateful that she could share that wonderful passion with us. Megan Giglia, double World Champion and Paralympic Gold Medallist, joined us on Speed of Sound this week. She told us her story, which features a sports coach, becoming a stroke survivor, becoming a para-cycling hero. When asked what kept her going all the way to Rio 2016, she said that she wanted to make the most of the life she had been given and "be the best" at her sport. Fiona and I affirmed we found her inspiring. Megan told us that she draws inspiration from everyone around her: she dedicates her rides to causes she cares about- from stroke survivors like herself to cancer patients and their families. We wish Megan all the very best and will be cheering her all the way to Tokyo 2020!
You can follow Megan via Twitter: @ MeganGiglia
Or via Instagram: @megangiglia
For more information, visit British Cycling: www.britishcycling.org.uk
We were also joined this week by Ben Preston from Bikeworks. Bikeworks run all-ability clubs for people of all shapes and sizes, including those with disabilities. Ben has been overseeing the planning and delivery of these clubs since 2012. He spoke about how the clubs found their impetus in London 2012 and have not looked back, thanks to their growing participation and the vital contribution of volunteers. There are challenges in running these facilities, especially in the current funding climate, but there are also some unmistakable rewards.
You can find out more about Bikeworks at http://www.bikeworks.org.uk/all-ability/
You can follow them via Twitter: @ Bikeworksuk
Or via Instagram: @bikeworksuk
Or they have a Facebook page: www.facebook.com/BikeworksLondon/